Xbox Games come to the King
Written by
Dan Keener
on 11/3/2006 for Xbox 360
More On:
After being announced months ago, game titles for the Xbox and Xbox 360 will soon be available at Burger King restaurants nationwide. There will be three titles available (Pocketbike Racer, Big Bumpin? and Sneak King) at a cost of $3.99 each with the purchase of a Value menu item.

Some details are emerging, including online play for two titles (Big Bumpin and Pocketbike Racer), unlockables and a dedicated website. Each game disk will have both versions of the game loaded on it (Xbox and Xbox 360).

The promotion is scheduled to launch on November 19th and last through December 24th. See the attachment for game descriptions.

+++++++Press Release+++++++++++

BURGER KING XBOX GAME SERIES

Three ground-breaking XBOX/XBOX 360 video games will be available exclusively at BURGER KING restaurants this holiday season. Based on some of the most popular video game genres ? Racing, Action and Adventure ? and rated ?E? for everyone, the authentic XBOX games blend the popularity of BURGER KING brand personalities, like the King and Subservient Chicken, into visually rich, three-dimensional environments that give players of all ages a dynamic, interactive experience on one of the most popular video game platforms in the world.

Game Descriptions

Pocketbike Racer (Racing)
Welcome to the wild world of Pocketbike racing where players race the King and his miniature motorbike crew through five fun, yet challenging speedways. Each track varies in level of difficulty and players navigate long straights, tight bends and sharp turns at high speeds while attempting to earn enhancements and tools that they can use to gain an advantage over opponents. Featuring HAVE IT YOUR WAY customization options, players select a bike and a driver and then hit the track of their choice ¬-- a BURGER KING restaurant parking lot, a construction site, a backyard, the King?s garden or the fabled Fantasy Ranch set. In addition to individual play, four players can race against each other in classic split-screen set-up or eight players can battle it out online using XBOX Live.

Big Bumpin (Action)
Big Bumpin looks like a traditional carnival bumper car ride and features familiar BURGER KING icons, including the Subservient Chicken and Brooke Burke. But, there?s a catch ? Big Bumpin? arenas come with some big hazards, like surprise saws, bottomless pits and ?power up? items that let gamers dole out thundering bumps. With several different types of game play, gamers have a chance to hone their bumper car skills in a variety of challenging scenarios. The game features theme parks, including the ?Ice Box,? ?Broiler,? ?King?s Court,? ?The Deep? and ?Monsoon of Doom,? and three modes of play for each ? intense four-player and XBOX Live-supported. Easy to learn. Fun to play. Difficult to avoid a major crash.

Sneak King (Adventure)
Only the King can turn an everyday act into an art form and now players can step into the King?s royal shoes and use cunning stealth to sneak up behind unsuspecting people and bestow them with a delicious meal. The goal of Sneak King is to surprise hungry citizens with BURGER KING sandwiches and other menu items throughout the day before they pass out from hunger. Whether in a logging yard, construction site, suburban neighborhood or downtown urban scene -- each rich with detail and hidden pathways -- players can hide out and earn points based on how elaborate the delivery is executed.

Availability Nov. 19 through Dec. 24, 2006 at BURGER KING restaurants

Price $3.99 with the purchase of a BK Value Meal
* The product in this article was sent to us by the developer/company.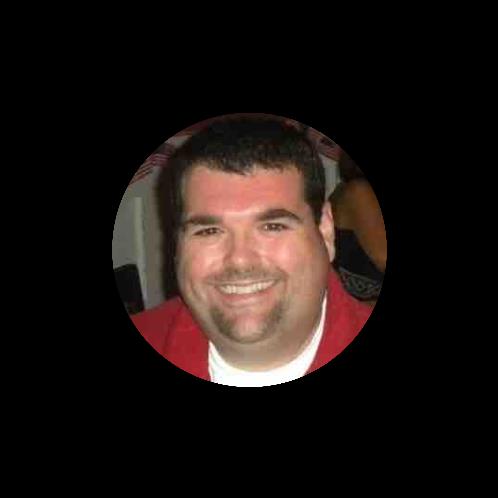 About Author
I spent the greater part of my informative years glued to the front of a Commodore 64 after we wore out our Intellivision. If you were in the Toledo area surfing C-64 bulletin boards in the mid 80's, we probably have already met. When not running the BBS, I spent countless hours wandering around the streets of Skara Brae, as my life was immersed in The Bard's Tale series on the C-64. After taking the early 90's off from gaming (college years) minus the occasional Bill Walsh College Football on Sega, I was re-introduced to PC games in the mid 1990's with a couple of little games called DOOM II and Diablo. I went all-in with the current generation of consoles, getting an Xbox 360 on launch weekend as well as adding a PS3 and Wii in subsequent years. I now am into the next-gneration (latest?) of consoles with the WiiU and Xbox One. Although I haven't taken the plunge on the PS4 yet, it has my interest peaked, especially as my kids continue to grow and their gaming tastes evolve.
While my byline is on many reviews, articles and countless news stories, I have a passion for and spent the last several years at GamingNexus focusing on audio & video and accessories as they relate to gaming. Having over 20 years of Home Theater consulting and sales under my belt, it is quite enjoyable to spend some of my time viewing gaming through the A/V perspective. While I haven't yet made it to one of the major gaming conventions (PAX or E3), I have represented GamingNexus at the Consumer Electronics Show (CES) in Las Vegas in nine of the last ten years.

I have been a staff member at GamingNexus since 2006 and feel lucky to have the opportunity to put to use my B.A. in Journalism from The Ohio State University.



View Profile