Viewtiful Joe
With Capcom's recent releases in the past couple months, all have left me feeling like I had just been beaten up by the school bully who then proceeded to take my lunch money as I lay there with a bloody nose. P.N. 03 for the GameCube was plagued by horrid controls and shallow gameplay. Chaos Legion for the PS2 was simply a snore and was boring to play. So it is with great and utter joy that I bring to you this review, about your average Joe. But if anything this game is above average, in fact it is freaking amazing. When I saw this game at E3 I didn't even give this game a second look, I thought "Oh, a side scrolling brawler… I love those… thanks Capcom." I guess this is what happens when you go into a game with no expectations.

Joe is just that, your average Joe who loves seeing movies especially ones that star his favorite action hero Captain Blue. One day Joe is out seeing a movie with his girlfriend Sylvia when a monstrous hand reaches from out the silver screen and takes Sylvia. When things are looking bleak for Joe, the giant mech that is a signature of Captain Blue comes flying from the movie and take a dive right in front of Joe, and snatches him up as well and drops him inside the world of the movie. Of course the most pressing matter is to find Sylvia, and with a few lessons from Captain Blue, Joe is able to transform with the catch phrase "Henshin a go-go baby!" into the super hero Viewtiful Joe.

As Viewtiful Joe there are a number of special abilities you acquire throughout the course of the game. You gain common movie technique abilities, like the ability to slow down time, or speed it up. You also gain the ability to zoom in on Joe as he poses in a manner that will strike fear into the hearts of weaker enemies and will cause him to do massive damage to them. You are also given more moves in your quest to be "Viewtiful," you can gain a move that will allow you to take half the damage when getting hit by an exceptionally strong blow, or you've got another move where upon dodging an enemy's attack while in slow motion you can zoon in and strike a pose that will damage all nearby enemies, that'll teach 'em to mess with a super hero.

Of course the abilities you are given aren't just used for attack purposes, no no no, see this is where the genius gameplay design takes a step up and shows us what old school and new school gaming combined can achieve. Sure this may be a simple side-scroller on the surface but once you start playing the game you realize that the attention here was given to what can be accomplished in the game. Take the abilities to speed up time for instance, say you've got a door that is open and you've only got a limited time to reach it, well in this case you'd cover a lot of ground by using the ability to make it before the door closes. Or another example is when you've got platforms that are on propellers but will only go so high, in this case you would speed up time to make the propeller rotate faster and take you to a higher area of the map, perhaps finding some bonus points or extra lives in the process or in the reverse role say the platform is too high, then you would slow down time to get the propeller to not spin very fast and then would fall to the ground.

Of course these abilities are limited in use thanks to what is called the VFX bar, as you use your abilities this bar will drain but collecting V film cans through the stage can increase it. Whenever you are not using an ability, however it will recharge, and can be recharged quicker with an item purchased with V-Points. V-Points are gained from combo attacks and by defeating enemies and as you complete areas you can purchase items, more lives, a Take 2 item that will refill your life should you die, or even an item that will double the recovery rate of your VFX meter.
The graphical style of this game is quite unique, you've got the cel-shading going on mixed with the 2-D cut out backgrounds, which leaves you with a very distinct visual style that just oozes cool. Sound is also up to par with the graphics, the music is toe-tapping catchy and the sound effects beg for a good sound system since you'll be feeling every massive slow motion blow that Joe delivers. Once you complete the game you'll unlock a music video featuring Do As Infinity and Ken from Da Pump, a musical collaboration from two of Japan's most famous groups, presented in a grainy warehouse style music video. Other unlocks include a few hidden characters, and higher difficulty ratings like the insane V-Rated mode, remember Dante Must Die mode in Devil May Cry?

Of course for everything this game does right there has to be one thing that keeps this game from perfection, and it would seriously have to be the difficulty. On Kids mode the game is moderately difficult, but once you take it to the next level and attempt to take on Adults or V-Rated mode, you're going to find the VFX meter dropping with just the slightest tap of the shoulder buttons. Some of the bosses are also extremely difficult, especially during episode 5 when you have to battle four straight bosses followed by the stage boss with no save points in between, so you've got to conserve your V's until the end of the stage to power up for this massive battle. Of course don't let this deter you from picking this game up, with a little practice you'll be busting out six string combos with the smallest amount of VFX.

With a GameCube only costing a hundred bucks these days there is no reason not to run out and pick this game up. This is easily a contender for the game of year for all consoles, and that's not to say that it's been a dry year for games, on the contrary this game is just that good, easily up there with the likes of Metroid Prime or The Legend of Zelda Wind Waker, it may have some difficult times, but it's worth it to play through this game to refine your skill. Have yourself a "Viewtiful" day and go pick up this game immediately.

This is one of the best games available on the market. It's inventive, imaginative, innovative and best of all, a whole lot of fun. If you own a GameCube you simply must own Viewtiful Joe.
Rating: 9.4 Excellent
* The product in this article was sent to us by the developer/company.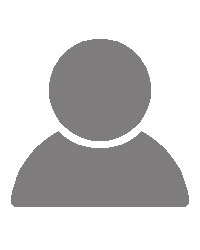 About Author
In a past life I worked with Interplay, EA, Harmonix, Konami, and a number of other developers. Now I'm working for a record label, a small arm of casual games in a media company along with Gaming Nexus, and anywhere else that sees fit to employ me.


View Profile