Trailer Park for the week of July 22nd
Written by
Randy Kalista
on 7/24/2007 for DS PC PS2 PS3 PSP Wii 360
Alas, poor Electronic Entertainment Expo Media and Business Summit, I knew it well It was tough exiting the gravitational pull of E3 videos still pouring in last week, but the Trailer Park mustered enough fuel to push things back out into the thermosphere. Last week's batch brought in some juicy car porn, a planar strategy shooter, something that will ask you to turn the other cheek, a blue-light-special of a Maxim ad, and my brand new love affair with our galaxy.

Gran Turismo 5 Prologue Trailer 2 Racing is one of the only genres that can get away with saying so much … by saying nothing at all. A Gran Turismo-branded hottie shows off its killer body by letting spotlights spin and twist over silver-surfer skin. A techno-rock guitar riffs generic, but keeps the soundtrack grounded right where the rubber meets the road. The camera's everywhere it's supposed to be: facing off with license plates, peeling away from nitrous in back windows, fish-eyeing the cockpit, and running right up to the brake lights. It's not just cars racing -- it's a show of lights and shadows reflecting cinema on vehicle exteriors.
Rating: B-

ThreadSpace: Hyperbol Launch Trailer Pardoning the faux-cyborg narrator (that apparently forgot to take its Y-chromosome pill this morning) and the painfully generic mission objectives -- "Defeat your enemies," duh -- the camera perspectives are smoothly tracked, the shifts in perspective cleanly handled, and the djembe-thumping score adds a tribal glint to the neon-glistening visuals. It's skillfully wrought, and immediately forgettable with no misleading standout points to gloss over. Rating: C-

Rose and Camellia Slapping Sensation Gameplay Taking the "bitch slap" to a literal new height in gaming, it's suddenly hard to understand why more adventure games haven't taken similar routes sooner. Who knows what the rest of the game holds? As for now, these 'arm wrestling' matches between the bold and the beautiful is an entertaining insight into the slap-happy world of Rose and Camellia.
Rating: B-

Fury Level Grinding Trailer What it lacks in comedy, it makes up for in ambiguity: It mistakenly looks like Fury is the game getting punk'd, and that's even as the clichéd porno prologue gets rolling in the living room. And I'm no prude when it comes to sexuality -- I like a good God of War hot tub scene as much as the next guy -- but this ad looks like it was assembled by former Axe body spray employees who seem to have lost their "boom chicka wah wah."
Rating: F

Infinity: The Quest for Earth Entering and Exiting Planet The official site for Infinity: The Quest for Earth states that this MMO is still a year or two away from a release date (and sorry, this video is already over a year old, being originally posted on YouTube), but its potential even back then was vertigo inducing. Despite an obvious and well-placed love affair with Saturn, swishing through a cinched-up solar system -- to an amorous Venus de Milo of a soundtrack by Oskar Tornros -- unlocks a real-world imagination that purely fictitious works can't always touch. And watching the light transform through the seamless layers of Earth's atmosphere? If I may steal a concept from the Matrix, I think I've just found my new Lady in Red.
Rating: B+

Pull into the Trailer Park again next week as we hitch up yet another week's worth of game videos.
* The product in this article was sent to us by the developer/company.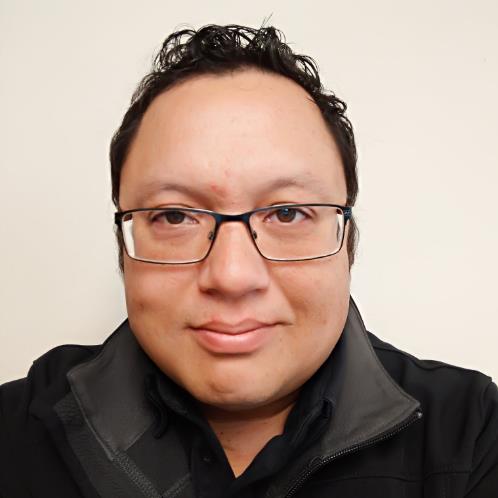 About Author
Randy gravitates toward anything open world, open ended, or open to interpretation. He prefers strategy over shooting, introspection over action, and stealth and survival over looting and grinding. A few of his favorites are Red Dead Redemption, Elite Dangerous, and Hyper Light Drifter. He lives with his wife and daughter in Oregon.
View Profile