Razer eXactMat
While a good optical mouse can really make FPS and RTS games enjoyable, the surface can also make a difference. Optical mice have a wide variety of surfaces that it can work on but you really need a good smooth surface that's non reflective to get solid movement. The guys over at Razerzone, best known for the Boomslang mouse, have begun production on a mouse pad that gives you a great surface (or two) to game on.

The Razer eXactMat is a large mouse pad with two different sides. One side is built for speed while the other is made for control. Two large anodized aluminum surfaces gives you plenty of surface space to move your mouse around. In each corner of both sides are rubber feet to prevent the mouse pad from sliding around during use. The pad measures roughly 10.4" by 13". And the non-reflective coating ensures the optical mouse will have no problems tracking your movements.

Each side is labeled with the purpose it serves. The speed side is smooth and allows for really quick movement. In conjunction with a mouse outfitted with Teflon feet, such as Razer's own mice, you can really experience the smoothness that the pad offers. It's definitely for quick action gamers and running the mouse on the surface felt like it was moving on air. Mice just glide so effortlessly over the speed side. The sound generated by the speed side is slight.

For more control, flip the eXactMat over and you'll get a more course surface to work with. The control side lets you do fine movements better. Photoshop users, general computer usage, and developers should be more inclined to use this side. You can definitely feel the difference between the two and the control side's rougher surface allows for better, well, control. With the rougher side, the sound generated by the mouse moving over the surface will be greater than the speed side but it's not annoying. As with anything, the amount of feet on the mouse will determine how loud the noise is generated. So the Viper mouse with three Teflon feet was quieter than the MX 510 with the five surface contacts.

Because of the materials and process used to create the pad, it's heavy and durable. This should help those who travel a lot to LANs as you won't have to worry about damaging the mouse pad if you're being too rough. It's also very rigid and I had a very hard time trying to bend the pad with my hands. The surfaces are raised and Razer has stated it will last a very, very long time. To help protect the pad though, Razer is selling the pad with a neoprene carrying case for a limited time.

Was it great to use? I'd say so. Since I'm both a developer and a gamer, I used the eXactMat in both situations. When doing Photoshop work and maneuvering around in Visual Studio.NET, the pad's control side let me easily drag my mouse in small, fine movements to highlight code or to select certain portions of the PSD image. Jumping into a game of Far Cry, Unreal Tournament 2004, and Command and Conquer: Generals I was very pleased at how well I could quickly move my view or cursor around the screen in the game. It was effortless and I never felt out of control. The optical mouse never had problems keeping up with my quick movements and the non-reflective anodized surface didn't impact the optical sensor's performance. I thought it worked quite well in various situations.

I haven't used many gaming mouse pads, but that's going to change with the eXactMat from Razer. It's a well engineered product that should last you a while. The higher price for this product, $30, is well spent as you won't be replacing this for a while and it won't wear down quickly like some of the other generic mouse pads. The size will definitely be a factor as this pad was too big to fit on a few of my desks with pull-out keyboard drawers. Razer's a company geared towards gamers and the eXactMat is definitely built for gamers.

Like Frosted Mini Wheats, this mouse pad has two sides of enjoyment.More expensive than your average mouse pad, the eXactMat is durable and great performance
Rating: 9 Excellent
* The product in this article was sent to us by the developer/company.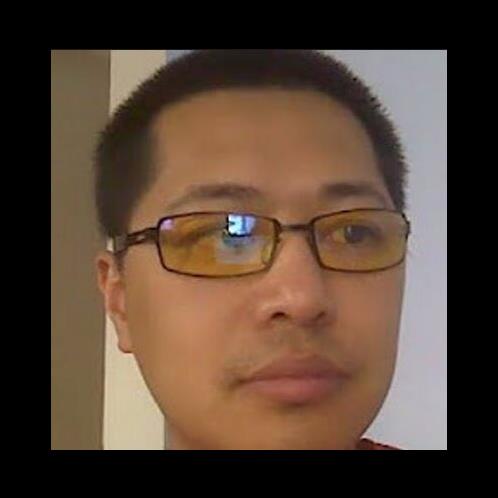 About Author
I've been reviewing products since 1997 and started out at Gaming Nexus. After writing for a few different sites that went under, it's nice to bring back a site that's not dependent on revenue and just wants to deliver news and reviews of products.

I'm married, and enjoy first person shooters, sports games, and real time strategy games.
View Profile