(This is Part Two in a three-part series of articles dedicated to buzz generating (but little known) accessories that will enhance the Next Generation console experience. Part one is online here)
As each generation of Gaming Consoles find there way into homes, their advanced capabilities continue to stretch the limits of consumer's entertainment equipment. Starting with the Xbox 360 and continuing to the Playstation 3, the "Next-Gen" consoles have arrived, sporting everything from networking capabilities to Hi-Definition output. As a result, the gaming hub of the player's household needs to become more flexible and accommodate the demands placed on it. In this series of articles, I will discuss three little known accessories that can and will enhance your gaming experience to handle the next-gen consoles. The latest product we will look at is the Psyclone System Selector.
The ultimate issue in trying to integrate a Home Theater system and a Gaming hub is lack of high-grade inputs. Most High-Definition televisions offer one or two HDMI ports and two Component ports. For those that have multiple components that use these high-grade connections (Hi-Def cable/satellite, DVD, XBOX 360, PS3 and older consoles), it can be frustrating to have such a lack of inputs.
One solution is the HD system selector. Once found only in expensive Home Theater receivers or Commercial establishments (think bars and restaurants), the casual gamer is finding these units more readily available with continued quality improvements. Gone are the days of the manual switch for under $20 (you can still find these, including the Pelican PL970), when you can sit on your couch and change everything with a remote.
One of the most popular of these devices is the Psyclone PSC01. A relative newcomer to the system selector party, the Psyclone has been generating Buzz throughout A/V and gaming forums as well as selling out at major retailers.
The unit seems to offer everything that a system selector should, including analog connections (S-Video and Composite), HD compatibility (Component), Optical Switching, Ethernet switching, Customizable Input naming, Remote operation. All of this for up to four different devices, with picture quality is being reported as top notch.
Connect up to four sources
Custom Input names (Up to 8 characters)
Optical switching for all inputs
Works with Harmony remotes
Remote is small and has only three buttons (Power, Selector Up, Selector Down)
No discreet IR remote codes
While there are plenty of selectors on the market, the price and quality of the Psyclone make it a very attractive add-on to any gaming hub. Remote switching and custom Input names are just gravy for a product that delivers on its promise of high-quality source switching.
Product: Psyclone System Selector
Approximate cost: $99 - $129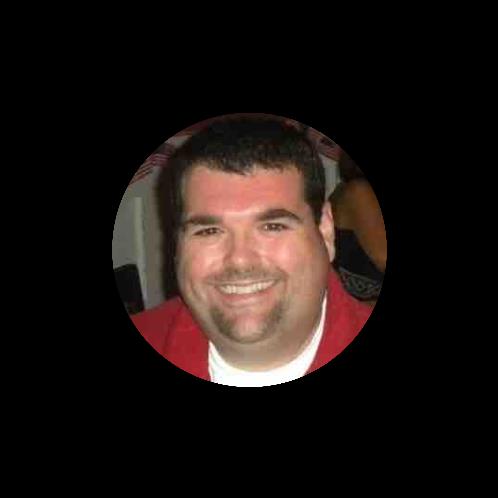 About Author
I spent the greater part of my informative years glued to the front of a Commodore 64 after we wore out our Intellivision. If you were in the Toledo area surfing C-64 bulletin boards in the mid 80's, we probably have already met. When not running the BBS, I spent countless hours wandering around the streets of Skara Brae, as my life was immersed in The Bard's Tale series on the C-64. After taking the early 90's off from gaming (college years) minus the occasional Bill Walsh College Football on Sega, I was re-introduced to PC games in the mid 1990's with a couple of little games called DOOM II and Diablo. I went all-in with the current generation of consoles, getting an Xbox 360 on launch weekend as well as adding a PS3 and Wii in subsequent years. I now am into the next-gneration (latest?) of consoles with the WiiU and Xbox One. Although I haven't taken the plunge on the PS4 yet, it has my interest peaked, especially as my kids continue to grow and their gaming tastes evolve.
While my byline is on many reviews, articles and countless news stories, I have a passion for and spent the last several years at GamingNexus focusing on audio & video and accessories as they relate to gaming. Having over 20 years of Home Theater consulting and sales under my belt, it is quite enjoyable to spend some of my time viewing gaming through the A/V perspective. While I haven't yet made it to one of the major gaming conventions (PAX or E3), I have represented GamingNexus at the Consumer Electronics Show (CES) in Las Vegas in nine of the last ten years.

I have been a staff member at GamingNexus since 2006 and feel lucky to have the opportunity to put to use my B.A. in Journalism from The Ohio State University.



View Profile