Microsoft Reclusa
Microsoft has recently jumped back into the gaming hardware with the help of Razer. Razer's a great company to partner with as they have some high quality gear. With the release of the Habu out of the way, Microsoft and Razer turned to the next PC gaming component and that would be the keyboard. The joint venture has produced an OK but not great keyboard in the Microsoft Reclusa.

The Microsoft Reclusa Gaming Keyboard consists of the standard 104 normal keys as well as six programmable buttons in groups of three on each side. Four bumper buttons in groups of two are also on each side of the keyboard as well. Two jog dials, one on each side, give you 360 degrees of movement making them good for things such as volume control and cycling through weapons. The keyboard's bumpers and jog dials are what's unique to this product. Other than that the top of the keyboard's close to what normal keyboards are.

Continuing with the aesthetic portion of the review, the keyboard is round corners with a raised header featuring Microsoft's logo and a shiny black surface. The header also features some indicator lights so you know when you have the Caps Lock activated and so forth. The removable wrist rest has a very nice cushy feel and should keep your wrists comfortably rested on its surface. It's a low profile keyboard so it sits low and doesn't tilt too far up when the feet are extended. If you like low profile keyboards, then the Reclusa fits your bill.

When pressing the keys, they are pretty quiet and produce nice feedback from good springs. The low profile nature makes it pretty comfortable and the lower profile of the keys makes it easier to move from one key to the next quickly between presses as there's less vertical distance needed to be covered for the key to register when pressing down on one.

There are two standard USB 1.1 ports on the top edge of this keyboard for you to plug peripherals in. They are gold plated as well. I would've liked to have seen the keyboard use theUSB 2.0 high speed option here rather than the slower USB 1.1 that's included on the keyboard but I'll take extra USB ports that are easier to access any day. I found it convenient when plugging in things such as flash drives or even my phone tosync up with.

For those that like to play in the dark, the Microsoft Reclusa features a nice blue LED backlighting so you can see the keys easily in the dark. The glow is not too bright nor is it too dark. The blue is a nice warm shade of blue and not distracting. If you play in the dark, thebacklighting can help you see the keys a lot easier. More and more gaming keyboards are featuring backlighting and the Reclusa is no stranger to this as well. I didn't see anything on the keyboard to turn off the backlighting though in case you don't want it glowing in your hands.

Underneath the keyboard is a nice cable management system. When carrying the keyboard between LAN parties, you can wrap the cable up between two notches like a vacuum cleaner cord making it nice and tidy. I have to say I found this feature to be pretty useful for me and I wish more keyboards had it as well. It really keeps your cord nice and tidy when transporting it around or if you want to just tuck away any extraneouslength of cord you can do that as well. Now when transporting this keyboard, you won't be in danger of tripping over a dangling cable once you wrap it between the prongs underneath.

Since the keyboard is by Razer, you can expect the Razer style software to set the keyboard up. It's very easy to use with a lot of visual cues such as rolling over keys to see what options are available.When programming macros, up to eight key strokes with delays can be used. Once done, you can save your setup in one of five profiles provided to you. The software's easy to use and easy to navigate through to get to the settings you desire.

After using it for a month, I found the keyboard pretty comfortable to type on. The feedback from pressing the keys is good with a solid feel overall. For general usage, I found the typing to be pretty good. Gaming isn't bad as well with the keys being responsive and I didn't notice any anomalies at all. One thing I miss though is the ability to disable the Windows key like in the G15 as I had a small habit of accidentally hitting it when trying to go for theCTRL or ALT key in highly stressful situations. With the location of the bumpers and jog dials, I didn't find them as useful as they are for normal day to day productivity. Whereas I used the bumpers a lot for functions like copy and paste, I couldn't find a useful setup for the bumpers in games other than pinball games.

The entire package isn't bad but then when you're going against the gaming category one has to compare it to the arguably the current leader in gaming keyboards, theLogitech G15. Here is where this keyboard does fall short and that's because the price makes it near the G15 but doesn't offer nearly the features the G15 has. TheReclusa has less programmable keys, less profiles, no LCD panel, and limited programming abilities. While the keyboard felt nice in use, the lack of features compared to the G15 makes it hard to recommend unless you really like all thingsRazer or Microsoft.

The Microsoft Reclusa is an OK gaming keyboard with some interesting features. The jog dials are an interesting addition but their placement makes it hard to really use them in fast paced games. The bumpers offer some easy to access quick keys. It's too bad the macro programming is limiting but Microsoft may be able to fix that with a software update. Even if they did fix it, there are too many short comings with this keyboard in terms of features with the price it has. The upside is that since this keyboard's physically close to what normal keyboards are like, you can use it for work related activities as well without having some extraneous gaming aspect get in the way like sayIdeazon's MERC keyboard. The price does need to come down a little bit though as I think you can get better gaming specific keyboards for the same price.
If this keyboard was about $20 cheaper, I think it would've fallen in line as being a good value. As is it's too expensive and you can get better keyboards at close to the same price.
Rating: 6.8 Mediocre
* The product in this article was sent to us by the developer/company.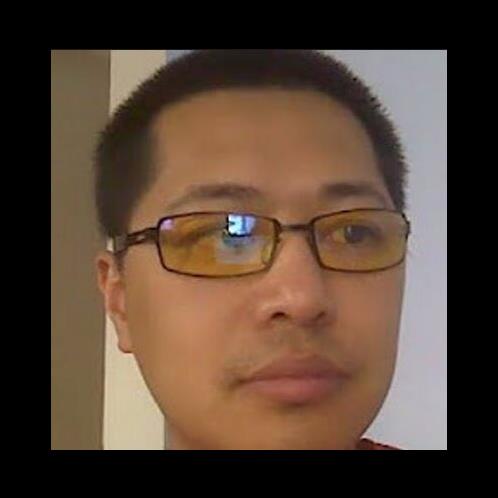 About Author
I've been reviewing products since 1997 and started out at Gaming Nexus. After writing for a few different sites that went under, it's nice to bring back a site that's not dependent on revenue and just wants to deliver news and reviews of products.

I'm married, and enjoy first person shooters, sports games, and real time strategy games.
View Profile