Boy, I thought the load was light during the Holidays, but we hit a new low this last week in rated titles from the ESRB. A grand total of 20 titles were wrapped up, with the PC and DS having an unusually quiet week. The Xbox 360 led the way, but with a scant seven titles. The Wii and PS3 were virtually shut out, with just a couple titles each. Out of the 20 titles, there were a couple of mild surprises and a couple of highly sought after titles that are getting close to hitting retail. I am also introducing a new section to showcase the best of the worst each week. Usually the Nintendo DS will take that honor, but this week we have a special winner…
I knew that January into February was a traditional slow month, but I was quite shocked to see that the DS and PC (Usually double-digit rated titles) had a mere 10 titles between them. The DS titles were primarily movie tie-ins (Kung Fu Panda and Speed Racer). The PC resorted to card games, fishing titles and movie and TV tie-ins. They also had (along with Mac and Web) the game of shame for this week, but more on that later.
The next-gen system(s) had a several games rated, but it was the Xbox 360 once again leading the way while the Playstation 3 came in second….again. Granted, the Xbox 360 saw predominately XBLA titles, but I rarely see any games slated for the Playstation Network cross this article. The XBLA Xbox 360 titles included two Rocky and Bullwinkle games (possibly), Coffetime Crosswords and the highly anticipated REZ. Both the 360 and PS3 shared the movie tie-in games King Fu Panda and Iron Man as well as Rapala's Fishing Frenzy. Realistically, this was just another poor week with REZ and Coffetime Crosswords about the only saving grace.
A couple of things caught my eye this week with the Xbox 360 rated titles. First of all, the highly anticipated REZ, something we saw the demo for at CES, was rated and is apparently slated for release this week (probably today if this is published on 1/30). In addition, there were not one, but TWO Bullwinkle titles rated from ZEN Studios (Pinball FX). The first, The Bullwinkle Show, is slated for XBLA and originally announced for Holiday 2008. The second title, Rocky and Bullwinkle, could be an update of the NES/SNES title from 1992, or a new retail version. The last title that was a bit of a surprise was Coffeetime Crosswords from Konami. This has the smell of a casual XBLA title.
To spice things up in case I didn't include enough sarcasm or dry humor above, I thought I would single out what I perceive to be the worst title that gets rated each article. Whether it sounds dumb, is completely unneeded or I just feel like picking on it, I will put it here each week. This week's title of shame is Wedding Dash by Brighter Minds Media for the Mac, PC and Web Browser. The game appears to be bringing the casual game from the web into the retail segment. While it may be fun as a freebie, taking a look at it, I deem this the most unworthy title to get rated this week. Don't like my opinion or are you a multiple-time Maid of Honor, toss your comments in below.
| | | | |
| --- | --- | --- | --- |
| Title | Publisher | Rating | Platforms |
| Rez HD | Q Entertainment, Inc. | E | 360 |
| Rocky and Bullwinkle | Zen Studios Ltd. | E | 360 |
| The Bullwinkle Show | Zen Studios Ltd. | E | 360 |
| Cake Mania | Destineer | E | Mac |
| Coffeetime Crosswords | Konami Digital Entertainment, Inc. | E | 360 |
| Drone Tactics | Atlus USA | E10+ | DS |
| Hoyle Card Classics | Encore, Inc., A Navarre Corporation Company | T | PC |
| Iron Man™ | SEGA of America | T | 360, PS3 |
| Kidz Sports International Soccer | Destineer | E | Wii |
| Kung Fu Panda | Activision | E10+ | PC, 360, PS3 |
| Kung Fu Panda | Activision | E10+ | DS |
| Naruto: Ultimate Ninja 3 | NAMCO BANDAI Games Inc. | T | PS2 |
| Rapala's Fishing Frenzy | Activision Value | E | PC, PS2, 360, PS3 |
| SEGA Superstars Tennis™ | Sega of America | E | DS |
| Speed Racer | Warner Bros. Interactive Entertainment | E | DS |
| Star Wars: The Force Unleashed | LucasArts | T | PS2, PSP, Wii |
| The Tuttles Madcap Misadventures | Legacy Interactive | E | PC |
| Tradewinds Legends | Destineer | E | Mac |
| Wedding Dash | Brighter Minds Media | E10+ | Mac, PC, Browser |
| Winx Club: Mission Enchantix | Konami Digital Entertainment, Inc. | E | DS |
Here is the final tally on who, what and where everything was rated for the last week. There were 20 rated entries on nine platforms. Xbox 360 (7), Nintendo DS (5), Xbox 360 (5) and PC (5) had the most games rated. There were 16 of the 20 titles rated at E10+ or lower, four rated at T for Teen and none rated at M for Mature.

Got a comment on the rated games, put it in the section below. Until next week, make sure you know what your kids are playing…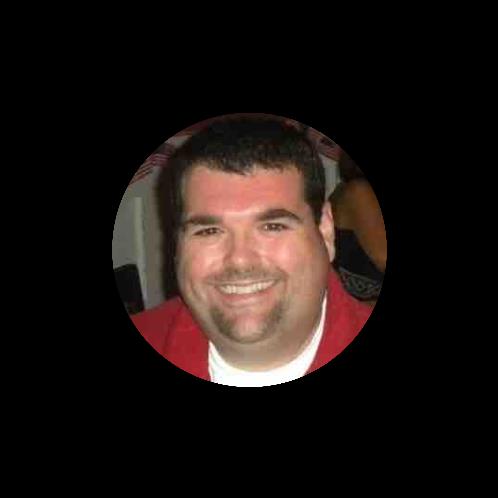 About Author
I spent the greater part of my informative years glued to the front of a Commodore 64 after we wore out our Intellivision. If you were in the Toledo area surfing C-64 bulletin boards in the mid 80's, we probably have already met. When not running the BBS, I spent countless hours wandering around the streets of Skara Brae, as my life was immersed in The Bard's Tale series on the C-64. After taking the early 90's off from gaming (college years) minus the occasional Bill Walsh College Football on Sega, I was re-introduced to PC games in the mid 1990's with a couple of little games called DOOM II and Diablo. I went all-in with the current generation of consoles, getting an Xbox 360 on launch weekend as well as adding a PS3 and Wii in subsequent years. I now am into the next-gneration (latest?) of consoles with the WiiU and Xbox One. Although I haven't taken the plunge on the PS4 yet, it has my interest peaked, especially as my kids continue to grow and their gaming tastes evolve.
While my byline is on many reviews, articles and countless news stories, I have a passion for and spent the last several years at GamingNexus focusing on audio & video and accessories as they relate to gaming. Having over 20 years of Home Theater consulting and sales under my belt, it is quite enjoyable to spend some of my time viewing gaming through the A/V perspective. While I haven't yet made it to one of the major gaming conventions (PAX or E3), I have represented GamingNexus at the Consumer Electronics Show (CES) in Las Vegas in nine of the last ten years.

I have been a staff member at GamingNexus since 2006 and feel lucky to have the opportunity to put to use my B.A. in Journalism from The Ohio State University.



View Profile