The Chronicles of Spellborn Screenshots
I'll admit that I don't know much about the game but as a huge fan of the Unreal engine I felt a bit obligated to post these new screenshots from Spellborn's upcoming MMORPG. Until we get more info, here's a bit of a cut and paste from the game's official
FAQ
.
"Welcome to The Chronicles of Spellborn (TCoS). TCoS is an upcoming MMORPG being developed by Spellborn International Ltd. using the renowned Unreal® Engine™. Essentially TCoS is a game in which players choose to assume the role of a hero in a post-apocalyptic dark fantasy world.
Within hollow rock-realms known as Shards, floating in the confines of the magical Deadspell Storm, a civilization consisting of humans and daevi struggles to rediscover the pieces of a shattered world. Multiple Shards are known to this civilization, called the Enclave of the Five Sacrifices. Other Shards are known to a few of the Enclave's elite, and some are almost certainly myths grown out of the struggle to survive in the aftermath of the destruction of the Ancestor Worl"
* The product in this article was sent to us by the developer/company.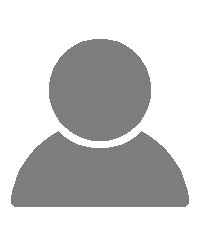 About Author
Hi, my name is Charles Husemann and I've been gaming for longer than I care to admit. For me it's always been about competing and a burning off stress. It started off simply enough with Choplifter and Lode Runner on the Apple //e, then it was the curse of Tank and Yars Revenge on the 2600. The addiction subsided somewhat until I went to college where dramatic decreases in my GPA could be traced to the release of X:Com and Doom. I was a Microsoft Xbox MVP from 2009 to 2014. I currently own stock in Microsoft, AMD, and nVidia.

View Profile